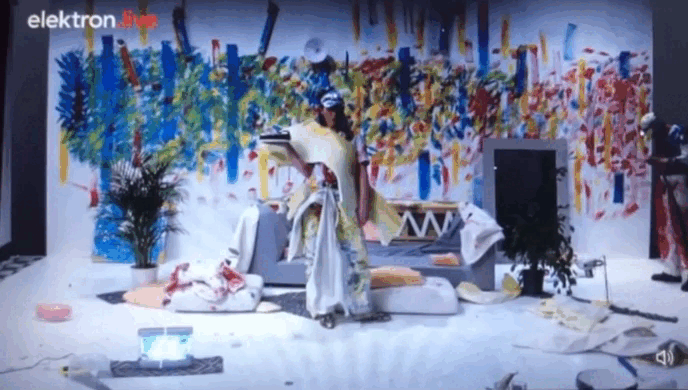 A 24hr, interactive, live-streamed digital art event.
Authors/performers: Seo-hwon Ji(South-Korea), Seren Oroszvary(Australia), Paolo Panizza (Italy), Iveta Pole (Latvia), Marshall Stay (Australia)
Technical manager/Video designer: Mikk-Mait Kivi
Project manager: Maarja Kalmre
Co-producers: Kanuti Gildi SAAL, eˉlektron
Supported by: Act in Art Network's Culture and Art Programme, Cultural Endowment
https://saal.ee/en/performance/6913/
How will you choose to shape the space you share? Will you create, or destroy?
For 24 hours, anyone from around the world can submit their suggestions and desires for what happens in, and to, a shared space through eˉlektron's custom online digital platform, and watch it be brought to life through the live camera feed.
Nothing is off limits – give an instruction, submit a rule, erase someone else's, change what the space looks like, fight for your ideals, collaborate with the community – it's YourSpace.
Following the 24-hour period, the resulting art installation will remain online for all to view as a virtual-visual artwork and celebration of this intercultural collaboration.