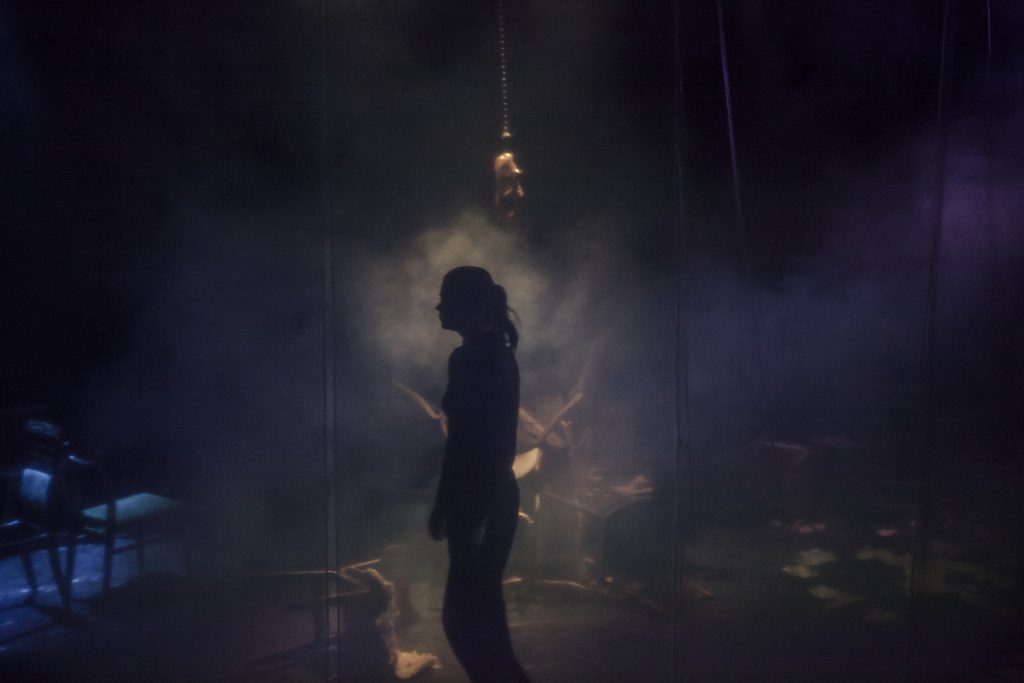 Director PAOLO PANIZZA (ITA)
Set and Costume Designer ANITA KREMM (ESTONIA)
Sound Artist STEFANO MATTOZZI (ITALY)
Lighting Designer ROMMI RUTTAS (ESTONIA)
Performers: GIULIO CAGNAZZO (ITALY), IVETA POLE (LATVIA), KEITHY KUUSPU (ESTONIA), JUAN FRAN CABRERA (SPAIN)
Assistant Director MAYA LIBERA CASTELLINI (ITALY) 
Premiere on 25th of May 2021 in EAMT Blackbox (Tallinn)


This is an invitation for You.
Don't be afraid, enter into the sound.
The party has already started some time ago. How to get there?
Just follow the vibrations and sounds of four souls who reveal innocence, duplicity, generosity and calculation at the same time.
Please leave in the wardrobe the crutches that sustained your life and take a seat.
It's time for dinner.
Eat our dreams.
Swallow our own words.
Chew everything that we love until it deteriorates.
Follow these stories into nothingness and maybe at the end you will meet the modern Christ! Crucified for all our neurotic sins. 
This party is for You.
Pour Toi: an immersive performance about the materiality of power and toxic love.